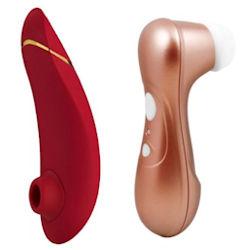 There's a kind of clitoral stimulation toy that's been on the market in Australia for a little while, long enough that those in the know are singing its praises, and the word is spreading.
Here's an overview of our three top picks of products this month.
Personal lubricant is an incredibly underrated and often overlooked member of many people's sex lives. Whether using it during intercourse or playing with your favourite toy, lube can increase arousal, make things more enjoyable, and in the case of anal sex – make it possible! So let's have a look at some of the basics.